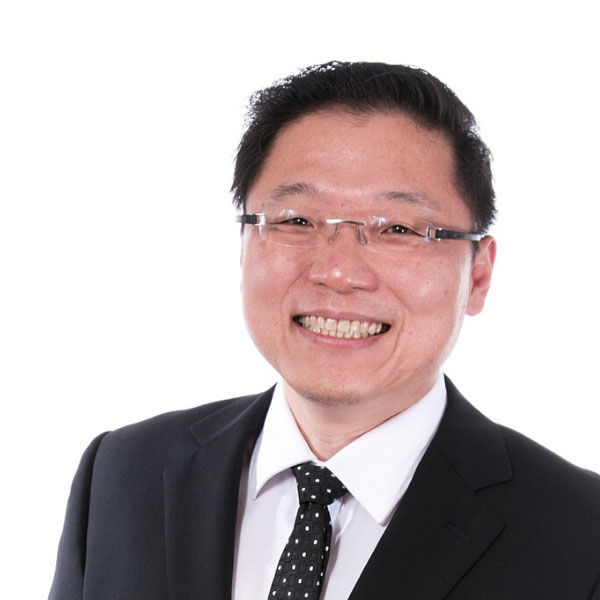 Qualifications:
Bachelor of Medicine, Bachelor of Surgery (MBBS) – National University of Singapore

Member, Royal College of Obstetricians and Gynaecologists (MRCOG) – London

Fellow, Melbourne IVF – Australia

Graduate Diploma TCM (Acupuncture) – Singapore College of TCM
---
Specialties: Obstetrics & Gynaecology
Clinical Focus: Male Infertility, Infertility and IVF

Dr Roland Chieng is a certified specialist in obstetrics and gynaecology with special interest in reproductive endocrinology, in-vitro fertilisation and male infertility. In addition, he is also adept in reproductive microsurgery and fertility preservation in cancer.

Dr Chieng obtained his basic medical degree from the National University of Singapore and his specialist degree from The Royal College of Obstetricians and Gynaecologists in United Kingdom. He had additional subspecialty training in Melbourne Australia under the Health Manpower Development Plan (HMDP) Fellowship by the Ministry Of Health, Singapore for the year 2004.

During this period, Dr Chieng had his IVF training on male infertility and reproductive microsurgery under renowned specialists, Professor Gordon Baker and Dr Andrew Speirs respectively. Upon returning from Melbourne, he continued to provide his expertise services on reproductive medicine in Singapore General Hospital as consultant in the Department of Obstetrics and Gynaecology.

Dr Chieng is recognised for his work in fertility preservation and was in charge of both the Fertility Preservation Section and Advanced Gynaecological Endoscopy in Singapore General Hospital. Dr Chieng continued his post until April 2010, where he started his private practice at Parkway East Hospital and Mount Elizabeth Novena Hospital.

In addition to his experience in Obstetrics and Gynaecology, Dr Chieng is also a registered acupuncturist in Singapore, having graduated from the Singapore College of Traditional Chinese Medicine 2007.

He is one of the few medical specialists in Singapore who is well versed and trained in acupuncture and that knowledge has further enhanced his fertility treatment to his patients. He is also actively involved in research into incorporating TCM knowledge into today's fertility therapy. This is done in collaboration with a large TCM research centre in Singapore.

Dr Chieng has publications in reputed journals and presented papers in meetings both locally and regionally. At the same time, he has also been invited regularly to both regional and international meetings to share his expertise on reproductive medicine. Dr. Roland Chieng is currently the Medical Director of the Virtus Fertility Centre.

---

Fellowship/Membership:
Obstetrical & Gynaecological Society of Singapore
American Society of Reproductive Medicine
Royal College of Obstetrics and Gynaecology, United Kingdom
---

Awards and Publications:
HMDP (Singapore Ministry of Health Award) for Male Fertility and Laparoscopy
---